Howdy, Stranger!
It looks like you're new here. If you want to get involved, click one of these buttons!
Categories
Here's a statement of the obvious: The opinions expressed here are those of the participants, not those of the Mutual Fund Observer. We cannot vouch for the accuracy or appropriateness of any of it, though we do encourage civility and good humor.
Support MFO

Donate through PayPal
What helped and what hurt in 2022
1-YR chart is current to 12/15/2022. Shows which sectors helped and which detracted from an investment portfolio.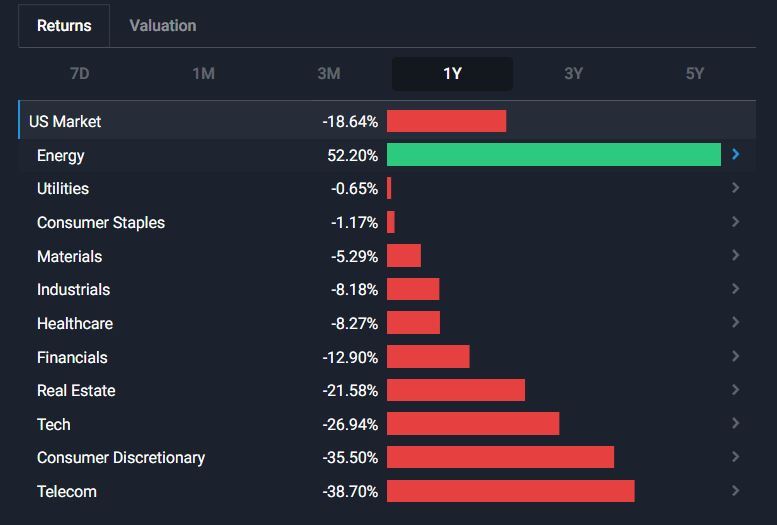 Source & additional charts / commentary
Note
- Since the chart is for 1 year, I'll assume it's tracking from 12/15/21 thru 12/15/ 2022