Howdy, Stranger!
It looks like you're new here. If you want to get involved, click one of these buttons!
Categories
Here's a statement of the obvious: The opinions expressed here are those of the participants, not those of the Mutual Fund Observer. We cannot vouch for the accuracy or appropriateness of any of it, though we do encourage civility and good humor.
Support MFO

Donate through PayPal
The Shift from Growth to Value
A visual video graph of the shift from growth to value 2020-2021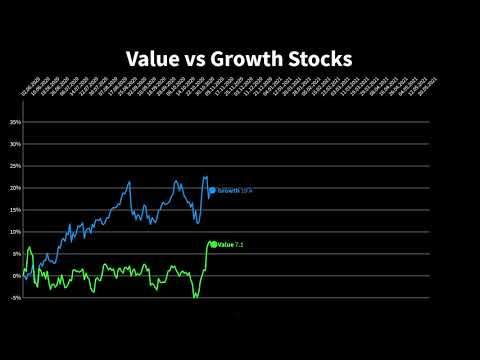 M* on the growth of Value that's been happening since Sep 2020.
https://www.morningstar.com/articles/1039812/value-funds-strike-back
The death of the growth vs value debate?:
https://www.ft.com/content/cb16a4d0-dfcc-4ae1-ad97-a962f24640d6
Fund managers see more rotation into Value
https://www.reuters.com/business/fund-managers-see-value-cyclical-stocks-running-further-despite-slow-us-jobs-2021-05-07/
Previous skeptics predict Value has further to go.
https://www.bloomberg.com/news/articles/2021-05-11/value-investing-is-a-winner-from-the-tech-wreck-on-wall-street