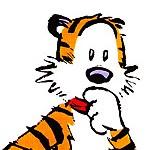 Howdy, Stranger!
It looks like you're new here. If you want to get involved, click one of these buttons!
Here's a statement of the obvious: The opinions expressed here are those of the participants, not those of the Mutual Fund Observer. We cannot vouch for the accuracy or appropriateness of any of it, though we do encourage civility and good humor.
Support MFO

Donate through PayPal
To have a "private conversation with a user", choose Message

To "post a public message" on someone's profile (Activity Wall), choose add comment.
Old_Joe
About
Users name

Old_Joe

Joined

Visits

19,199

Last Active

Roles

Member, Premium
Activity
I think that I know why the CUSIP search failed at Schwab.

This is an August REOPENING of the July ORIGINAL issue FRN. So, the CUSIP search found the July original and said that it was N/A.

The FRNs are issued only 4 times per year, so the other 8 times are reopening. That is how they are available monthly.

But I am glad that you were able to enter the Buy order from the Treasury Auction list screen.

I already promised not to post on that thread anymore.

Hi sir we can be best buds *uncle-nephew* relationship if we don't talk about/disagreed about djt or uncle Biden lol have hope bottoms in smile

Hi sir you are right.

5 cases in Mexico now..wonder if false positives are very high..ubiquitous all over world now..many will die

nice div charts
Company Share Price Period Yield Amount Previous Amount Payout Ratio Announcement Date Ex-Dividend Date Payable Date Read More
AllianceBernstein Natnl Muncpl Incm Fnd. (NYSE:AFB)
$13.62 monthly 4.08 % $0.05 $0.05 7/22/19 8/1/19 8/16/19 Read More

Apple Hospitality REIT (NYSE:APLE)
$15.81 monthly 7.78 % $0.10 $0.10 69.8% 7/19/19 8/1/19 8/15/19 Read More

Arconic (NYSE:ARNC)
$25.28 quarterly 0.31 % $0.02 $0.02 5.9% 7/11/19 8/1/19 8/25/19 Read More

Union Bankshares (NYSE:AUB)
$38.58 quarterly 2.77 % $0.25 7/17/19 8/1/19 8/16/19 Read More

Blueknight Energy Partners (NASDAQ:BKEP)
$1.37 quarterly 12.12 % $0.04 $0.04 -55.2% 7/18/19 8/1/19 8/14/19 Read More

Bank of Marin Bancorp (NASDAQ:BMRC)
$44.45 quarterly 1.95 % $0.21 $0.19 32.6% 7/19/19 8/1/19 8/9/19 Read More

Capitol Federal Financial (NASDAQ:CFFN)
$13.77 quarterly 2.47 % $0.09 $0.09 7/17/19 8/1/19 8/16/19 Read More

CMS Energy (NYSE:CMS)
$58.87 quarterly 2.60 % $0.38 $0.38 65.7% 7/18/19 8/1/19 8/30/19 Re

Hi Old_Joe. He are the funds held in my hybrid income sleeve. You might Xray each one of these to see if there is something there to your liking. The funds are APIUX, AZNAX, BAICX, DIFAX, FBLAX, FISCX, FKINX, FRINX, ISFAX, JNBAX & PMAIX. A fund I plan to add is CPXAX (a perferred securities fund) when interest rates again climb. I'm thinking that you had indicated that you had accounts with a major brokerage house (Edward Jones). You might wish to check with your advisor for a list of convertible securities funds that can be held in firm name. The center your research around these funds. I usually center my portfolio around holding A share funds since the have nav exchange benefits to other A share funds within their family of funds. I'm thinking you've got a bunch of American Funds but A/F does not have a convertible fund. I feel like both the Columbia fund PACIX and Lord Abbett fund (LACFX) can both be held at Edward Jones. I sure there are a few others.

Still waiting for you to make a positive contribution, quite frankly I don't think you are able too

Just link a number of articles, a couple off-topic, that give MFO some insights into the world of
investing, mutual funds, and ETFs. I hope that at some point today you can make the same positive contribution to your fellow MFO members. Are you up to the task ?

Hey - Kindly let me know what's happening re Chip. On file at mfo is an ancient email address I rarely use (@mail.com), but in wading through all the spam, etc. that it collects, I find no message. Nothing in the current email either. I've tried (without success) to access the link Ted served up.

I've enjoyed the times I've encountered Chip when she has assisted with board related issues. I'm assuming she's married to David? Sure is upsetting news if she's seriously ill.

Thanks for any info.

Regards


I also had a line: "a bank's more likely to fail than the US government". I could have added: but then again, how many bank CEOs have overseen one bankruptcy, let alone four. I decided to just write the "conventional wisdom" and leave the rest to the readers' imagination.

Hi Old_Joe, I appreciate your remarks. My thread's title "Nothing Divides Voters Like" was intentionally started with the exactly the same 4 words as the esteemed Linksters thread which was adjacent. That being said, the thread was active, had many participants including someone who called me an ass. We both know there have been many way off topic threads that didn't get censored but the anti repuglican thread did. I would have expected better from a professor from a liberal arts college. At the end of the day I guess looking at the truth about what their party stands for made the repugs uncomfortable.

+1 and :)

Do you know the editors' telegram? I used to have one on my office wall.

FUCK YOU

STRONG LETTER TO FOLLOW

My bad, OJ. It was 2015 that was the low point, not 2012. 1.2%.

12/21: OJ, You're under attack this morning from MJG. I'm eagerly awaiting your response. :)

Happy holidays to you and yours.