Howdy, Stranger!
It looks like you're new here. If you want to get involved, click one of these buttons!
Categories
Here's a statement of the obvious: The opinions expressed here are those of the participants, not those of the Mutual Fund Observer. We cannot vouch for the accuracy or appropriateness of any of it, though we do encourage civility and good humor.
Support MFO

Donate through PayPal
Working from Home, Labor and Inflation
The labor market is central to inflation. When wage bills go up, companies are more likely to raise prices, while workers have more to spend. If there are higher inflation expectations, workers will try harder to bid up wages. This has been understood for a long time. But the terrain on which the decision will be made has changed. As an undergraduate in the 1980s, I was taught macroeconomic models based on the intersection between employers' "target real wage" and employees' "bargain real wage." The entire economy was seen to hinge on a bargaining process over wages. Now, the team from Chicago offers this chart, which looks very similar to those old-fashioned diagrams meant to describe the economy of the 1970s — except they are about the amount of time employees can work from home, not the amount they will be paid... inflation will in large part depend on the outcome of wage negotiations, and that in turn will be determined by myriad personal decisions.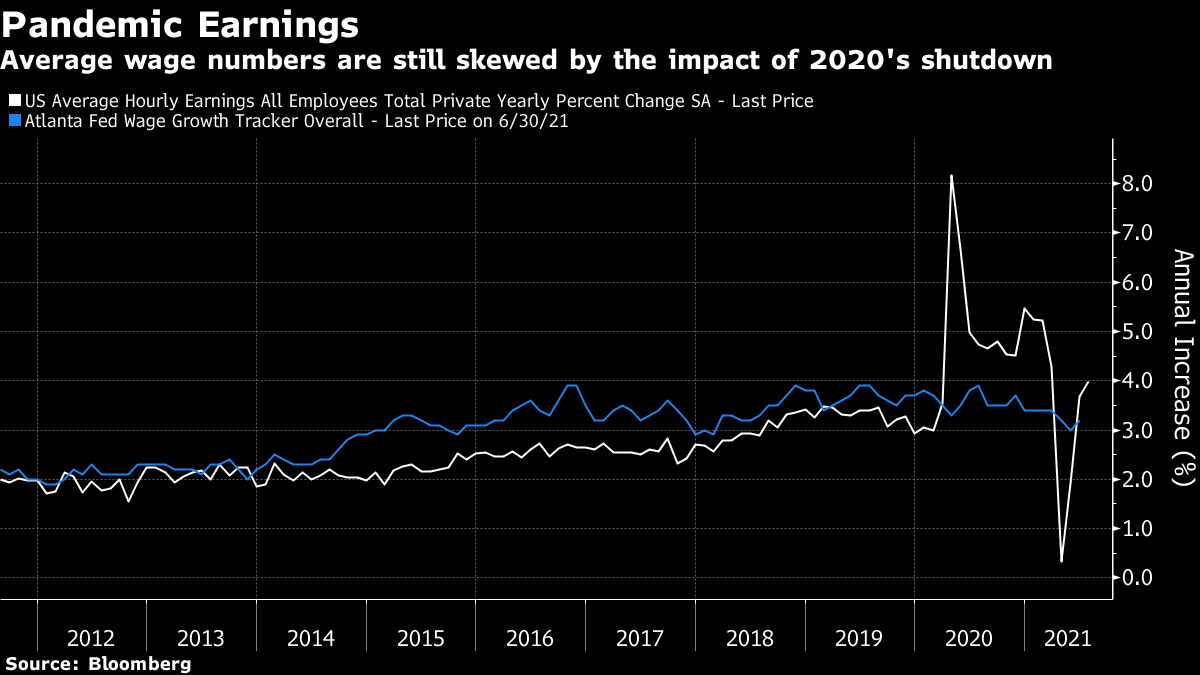 Bloomberg Article:
markets-are-running-hot-on-the-inflation-jobs-enigma-machine